Cauliflower has recently become a foodie fan favorite, appearing in all sorts of delicious recipes as a healthy substitute for rice. While this vegetable's rise in popularity might seem strange to some, it's been grilled in Indian clay ovens and featured in tandoori dishes for decades. Not only flavorsome, tandoori grilled cauliflower is packed with powerful nutrients and health benefits that make this tasty treat a guilt-free must-have at mealtime.
Why a Tandoor Grill vs. BBQ Grill?
While grilled cauliflower is an excellent addition to anyone's diet, there's just no substitute for the complex flavor profile of tandoori cooking. According to renowned chef and writer, Madhur Jaffrey, cooking at such a high heat locks in juices and seals spices in a way that can't be replicated through traditional grilling methods. Additionally, skewering the vegetables ensures a more even cook (plus, it's way more fun for backyard barbecuing with guests).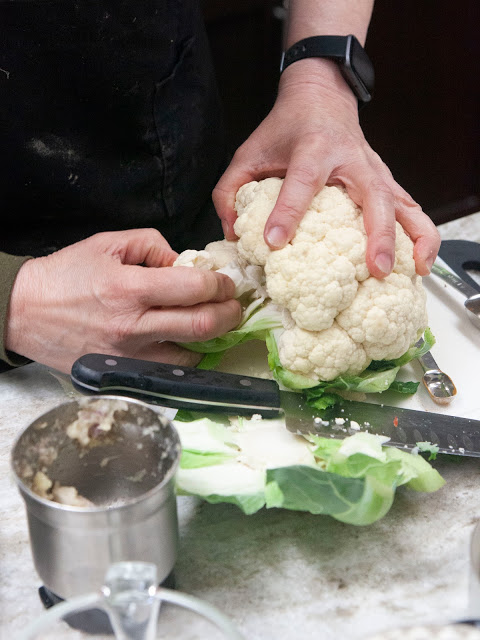 Not only does an Indian clay oven provide a better overall cooking experience, but the spices used in tandoori cauliflower recipes are packed with their own health benefits. These spices get sealed into the vegetable, further bolstering its nutritional value (not to mention the mouthwatering flavor)!
Health Benefits of Grilled Cauliflower
No matter what grilling method you use, cauliflower is as delicious and nutritious a vegetable as they come, providing many incredible health benefits.
Nutrient Dense
Just one cup of cauliflower alone provides more than 75% of the daily minimum target for vitamin C — a vitamin vital for immunity support, DNA repair, collagen production, and serotonin production. Not only that, but cauliflower also contains 20% of the daily minimum target for vitamin K per cup, which is essential for bone formation. 
Fiber Rich
Grilled cauliflower is also high in fiber (10% of the daily recommended intake per cup), which helps promote healthy gut bacteria and digestive health while reducing inflammation. Studies have shown that fiber-rich diets are linked with a lower risk for developing severe illnesses such as heart disease, cancer, and diabetes. 
Fights Aging
Vitamins and nutrients aren't the only things hiding in every bite of your tandoori grilled cauliflower: This veggie also contains natural substances that have been shown to influence genes in ways that slow the aging process. Studies also indicate that cauliflower compounds can protect the brain and nervous system from age-related cognitive decline.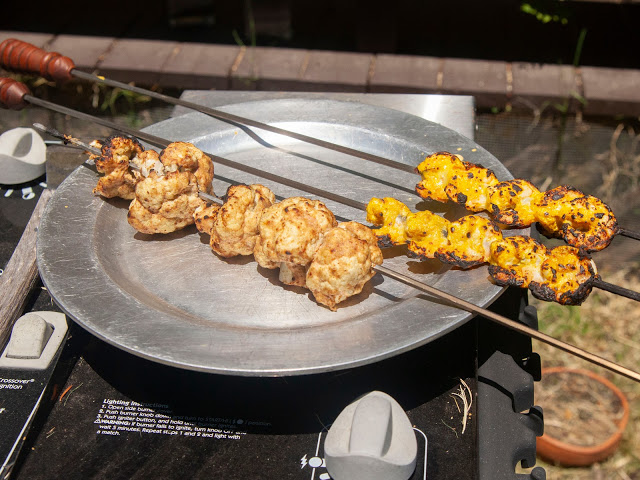 Antioxidant Rich
Part of cauliflower's ability to prevent heart disease and cancer development comes from its high density of antioxidants. Not only good for your body, but these antioxidants also help provide protection from harmful compounds during the grilling process! 
Weight Loss
Those seeking to lose or maintain their weight will be delighted to learn that tandoori grilled cauliflower can help promote healthy weight loss. Because the vegetable is so high in fiber, it helps your body feel fuller for longer. It also contains a lot of water, further promoting satiety.
Cooking Up Cauliflower with Hōmdoor!
Bringing the benefits of tandoori grilled cauliflower to your backyard doesn't mean you need to search for "Indian food near me." Hōmdoor has the tandoori grilled cauliflower recipes and residential tandoor ovens you need to start eating more delicious, nutritious meals. Explore our Indian clay oven selection and available recipes online today.