The snow is melting, the sun is setting later, and it can only mean one thing: Spring is finally here! What better way to celebrate the changing of seasons than through the traditional Hindu holiday, Holi? This centuries-old holiday originating in India is as fun as it is filling, featuring lots of fried foods and delicious treats to satisfy any craving.
This year, Hōmdoor is inviting you to make the festival of colors a tradition in your family. Learn all about the history of Holi as well as the traditional foods served to help prepare your celebration. We'll even share some healthy alternatives to some of the deep-fried goodies typically enjoyed during this happiest of Hindu holidays.
What is the Holi Festival?
Originating in India, the Holi festival has since been adopted by many cultures throughout the world. The celebration lasts for one night and one day, beginning on the evening of the Purnima (Full Moon day) during the Hindu calendar month of Phalguna. According to the Gregorian calendar, this usually occurs in mid- to late-March. This year, Holi begins on the evening of March 28, 2021 and ends on the evening of March 29, 2021.
The evening that kicks off the Holi celebrations is known as Holika Dahan (burning of demon holika), during which time celebrants gather to perform religious rituals in front of a bonfire. According to the Hindu religion, this is a time where people pray that their internal evil be destroyed in the same way that Holika, the sister of demon king Hiranyakashipu, was killed in a fire. The next morning, people celebrate the destruction of their internal sin with a colorful free-for-all, smearing each other with colorful powders and drenching each other with water guns or water balloons. This fun-loving celebration draws worldwide attention with travelers flocking to the streets of India for a chance to experience an authentic festival of colors.
Celebrating Holi with the Flavors of India
No Holi celebration is ever complete without a traditional Indian meal. The holiday usually features a large spread of various fried foods and Indian desserts, along with the traditional Holi staple, thandai – a drink flavored with nuts, mixed spices, and typically served with the addition of bhaang (cannabis flower). As with all other aspects of Holi, mealtime is characterized by colorful foods that leave your tastebuds longing for more. But just because the traditional celebration calls for greasy, fried foods, that doesn't mean you can't bring some healthier alternatives to the table this year. Try substituting some of your Holi staples with tasty tandoori recipes, such as:
Tandoori Aloo
One dish commonly served during Holi is tale aloo ki chaat. Why not swap out the fried potatoes for the grilled goodness of tandoori aloo? Packed with equal parts flavor and nutritional value, this is one recipe you'll have to add to your Holi festival spread.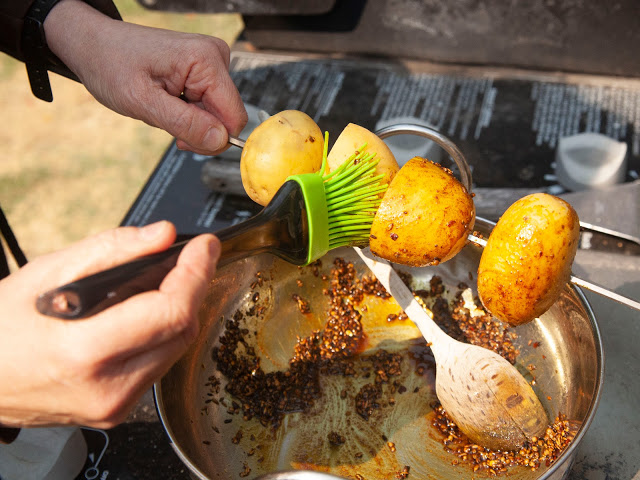 Paneer Tikka
Another holiday favorite is the hadippa harayali cheese kebab – deep-fried cheese kebabs slathered in ketchup and green chutney. We suggest swapping these out for an Indian appetizer that's just as colorful and flavorful, yet far better for your diet, like Chef Hermant's classic paneer tikka recipe.
Indian Flatbread
Many people serve puran poli during Holi, which is a sweet, buttery flatbread that originates in western India. While these flatbreads strongly resemble naan, they aren't the same thing at all. Still, you can get away with swapping out these sweet breads for a delicious, crispy naan. Get even more creative by stuffing your naan!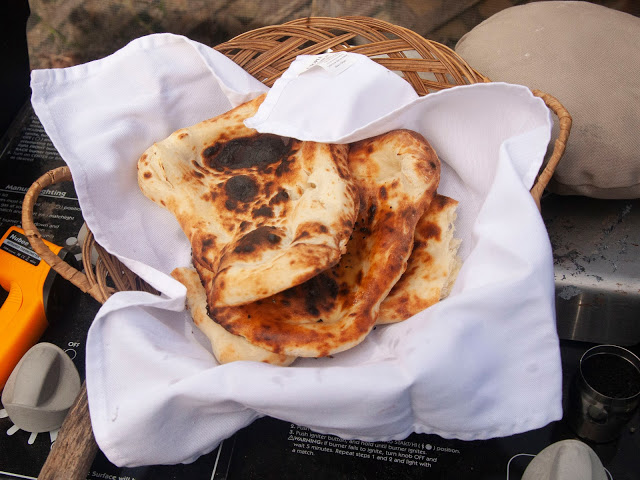 By making a few changes to your Holi party menu, you can still bring all the flavor without all the added fat for a happier, healthier holiday celebration.
Grab Your Tandoor in Time for Holi 2021
Whether you celebrate Holi or are simply excited to bask in the warmer weather, Hōmdoor is helping to spread seasonal cheer by offering free shipping on all residential tandoors through the end of March. Give backyard barbecue a whole new meaning this year by trading in your traditional grill for a tandoor oven. Shop online and grab your tandoor in time for Holi 2021 today!