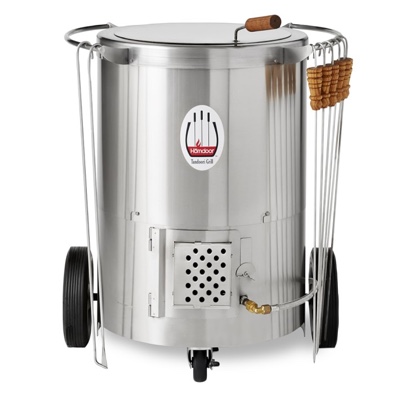 Residential Tandoori Ovensfor Home Entertaining
Hōmdoor's professional home tandoors bring family and friends together to break (naan) bread and relish in delectable tandoori feasts.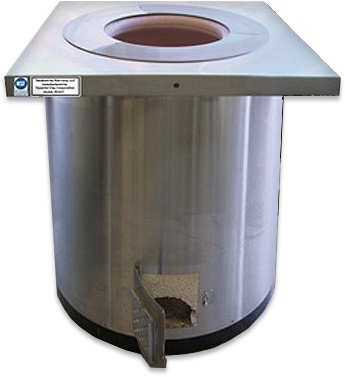 Commercial Tandoori Ovens for Restaurants and Commercial Kitchens
In restaurants around the world, professional chefs rely on Hōmdoor's commercial tandoors for perfectly-grilled dishes and a smooth service night after night.
Custom Tandoors for Home Installation
Make your home tandoor vision a reality with Hōmdoor's custom tandoori oven. Designed with limitless possibilities in mind, our custom tandoor can be permanently installed exactly where you want, how you want, and with materials that match your personal style and home.
NYT Gets a Taste of Hōmdoor and the Growing Tandoori Culinary Scene
Award-winning journalist Steven Raichlen dives deep into tandoori cooking and Hōmdoor ovens. Steven is known as the man that reinvented the modern barbecue and was inducted into the Barbecue Hall of Fame in 2015.
We've been using Ron's (Hōmdoor) tandoors for the last 20 years," said Vicky Vij, an owner of Bukhara. "They outlast any Indian clay tandoor. They're masterpieces.
Meet Our Creator, Ron Levy
The Original Manufacturer of American Tandoors
Ron Levy is the original producer of commercial tandoori ovens in the United States. Since his start in New York City in 1976, Levy has sold over 3,000 tandoors from coast to coast.
Although most associate the tandoor with Indian food, the Hōmdoor is also uniquely suited to American-style barbecue – steaks, chicken, hot dogs, ribs, even corn on the cob. It's uncomplicated, fast, tasty, exotic, and with just a little attention, almost foolproof. Plus, it's just plain fun.– Ron Levy
Popular Indian Dishes, Exotic Recipes and Tandoori Cooking Tips and Tricks
The Place for All Things Tandoori