Those who love Indian food may already be familiar with the flavor and flare of tandoori cooking. But even the biggest Indian foodie might still be wondering, "What is tandoori cooking? And what the heck is a tandoori oven?"
In this blog post, Hōmdoor breaks down everything you need to know about the art of tandoori cooking, and the rich history associated with this tasty, traditional Indian cooking style. We also discuss tandoori ovens, cooking techniques, and types of food you can enjoy with your Hōmdoor grill. Let's dive in!
What is Tandoori Cooking?
Many people mistakenly believe that the term "tandoori" refers to a recipe; however, this term is better used to describe an entire style of cooking. Typically, tandoori cooking involves marinating meat and cooking it over an intense fire inside of a tandoor oven. The marinade together with this super-heated technique are what define tandoori cooking, setting it apart from other cooking styles around the world.
In most tandoori cooking, chefs use a yogurt-based marinade to coat the meat and lock in the desired flavors prior to cooking. That natural acidity contained in yogurt make it an excellent choice for marination. Not only that, but its viscosity lends it to hold the meat together well and keeps the herbs and spices locked in place. Spices used in a typical tandoori marinade will usually include the following:
Ginger
Garlic
Coriander
Cayenne Pepper
Garam Masala
Turmeric
Saffron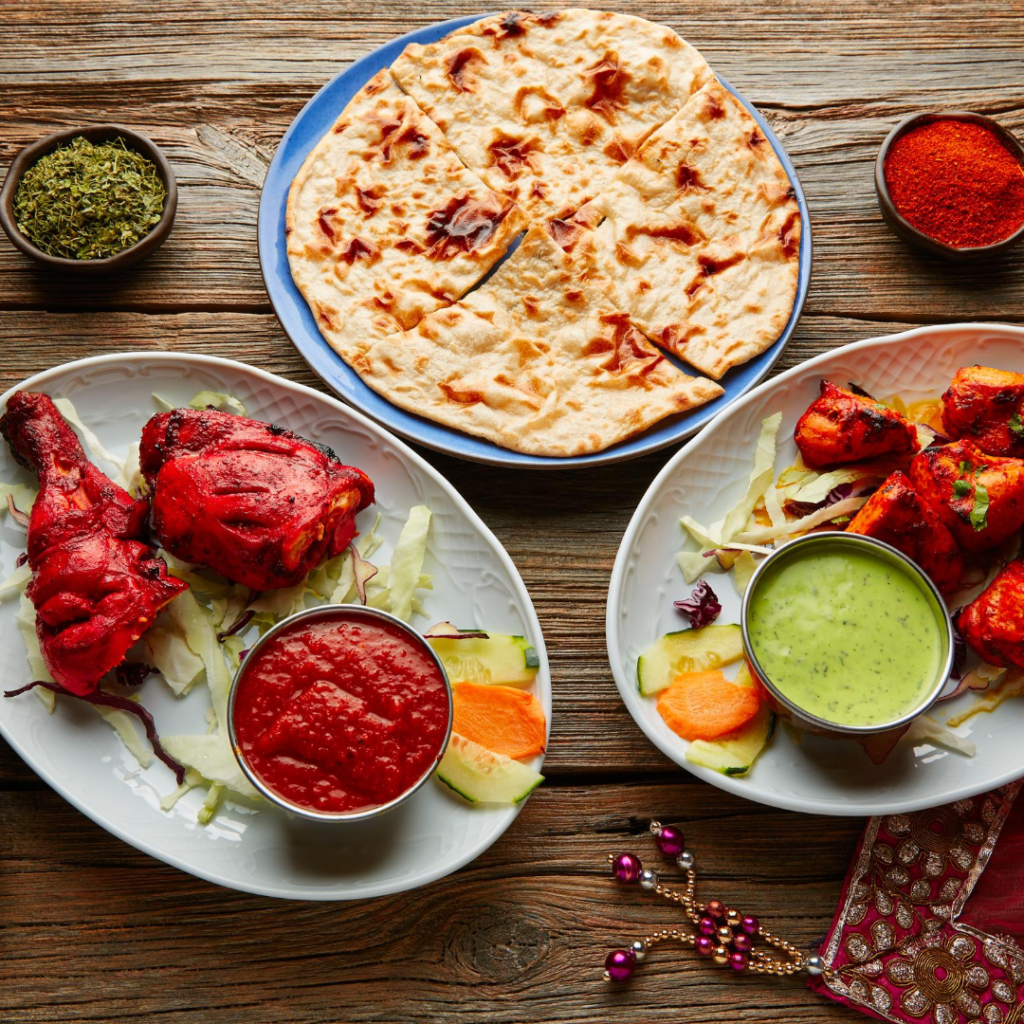 What is a Tandoor Oven?
Tandoor ovens are clay ovens that date back over 5,000 years and are most commonly associated with the Punjabi region of India and Pakistan. Essentially, they are a cylindrical, vertical clay pot designed to withstand extremely high temperatures. Unlike the horizontal ovens one can find in virtually any Western kitchen, tandoors do not have a vertical door to open and insert food for cooking. Instead, meats and vegetables must be threaded onto skewers and lowered into the oven from the top opening.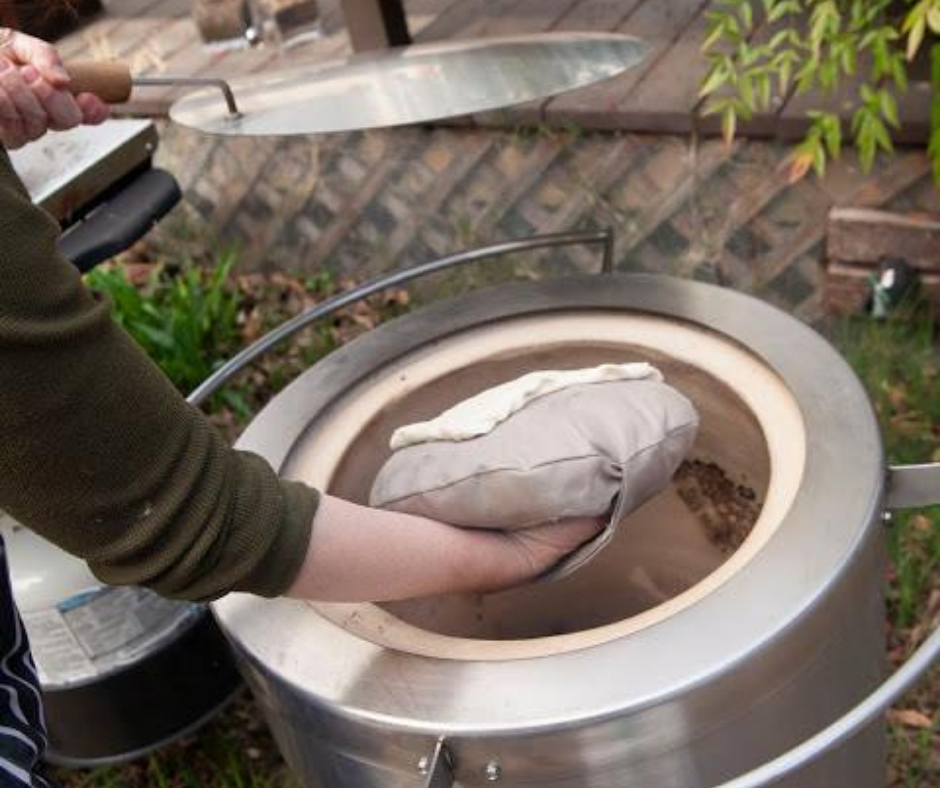 Many times, tandoors are either dug into the ground or built into an enclosure. This is done to protect cooks from making contact with the hot surface of the clay oven. It also helps lock in the heat better to provide a true tandoori-style meal.
How Does a Tandoor Oven Work?
The key to a tandoor oven's function is its ability to lock in heat. To support the super-heated tandoori cooking style, tandoors only have one opening at the top through which heat can escape. Direct heat from the fire at the bottom reflects off the sides of the tandoor, creating intense heat that's similar to what can be achieved through a convection oven. Because meats and vegetables are skewered and placed in vertically through the top opening, juices drip down onto the flames, allowing the tandoor to simultaneously act as a smoker for added flavor.
One of the biggest benefits to cooking with tandoor ovens is that once they heat up to the desired temperature, they maintain that temperature for hours without the need for additional fuel. Not only that, but due to the super-heated nature of tandoori cooking, even beef can be cooked to perfection in under 20 minutes. This is an especially huge advantage for those that like to host outdoor dinner parties as it allows for quicker prep time!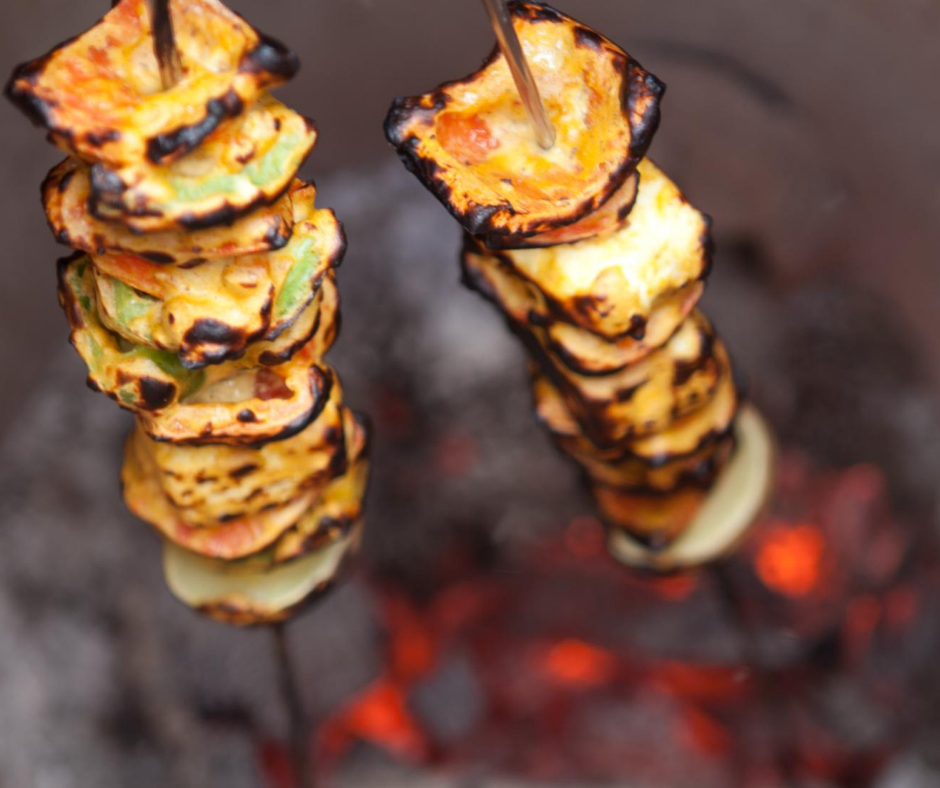 How Hot Does a Tandoor Oven Get?
If you couldn't already tell, the name of the game in tandoori cooking is high heat. That said, tandoors are designed to reach exceptionally high temperatures — much higher than those experienced with a traditional horizontal grill. While most tandoori recipes call for a temperature between 500 – 600º F, some tandoors can easily exceed 900º F.
It's important to note that despite this high heat, tandoori cooking produces extremely juicy, delectable meals. By super-heating meats and vegetables, the tandoor is able to lock in their juices and flavors quickly. Don't be fooled by the charred surface of your meal: Inside those meats and veggies is a juicy bite of deliciousness waiting to be consumed.
What Can You Cook in a Tandoor Oven?
You can cook just about anything in a tandoor oven. From fish and lamb to mushrooms and zucchini, there's no end to the possibilities for preparing the perfect meal. There are, of course, a few dishes that can be considered the mainstays of tandoori cooking. These include:
Tandoori Chicken
Tandoori Momos
Naan
Tandoori Lamb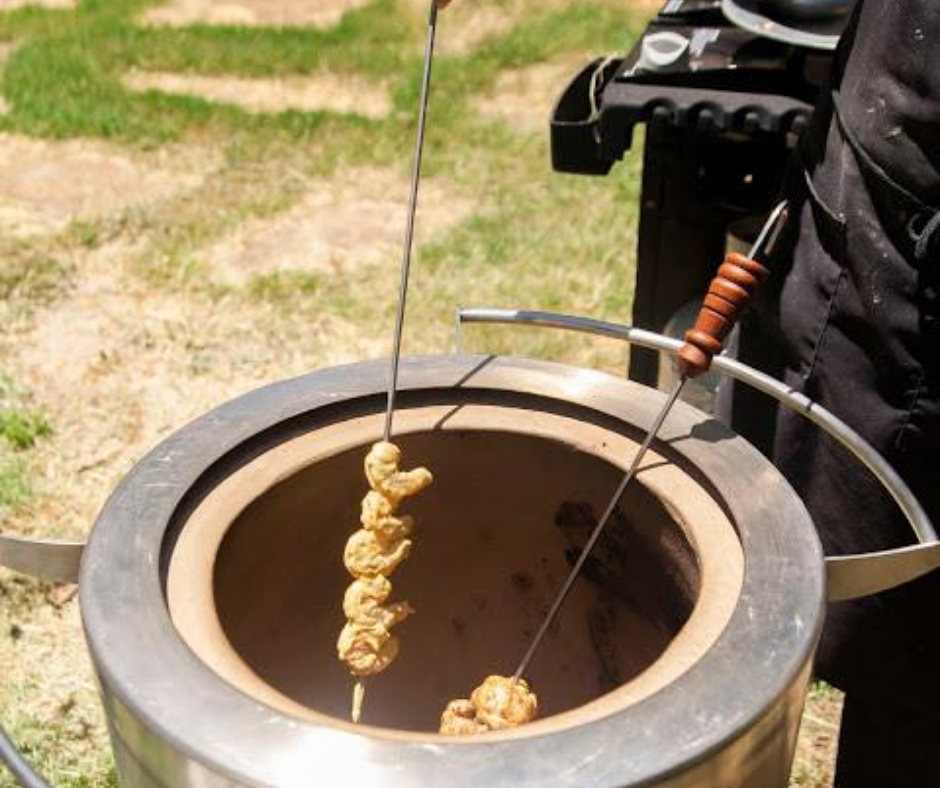 Naan in particular is an excellent dish to prepare in a tandoor. The dough sticks to the side of the tandoor oven, bubbling up and charring to perfection for a truly authentic aesthetic and flavor. You can even cook stuffed naan and parathas in a tandoor without too much trouble. Just remember to have your gaddi pads on-hand for easy and safe removal!
How Do You Cook in a Tandoor Oven?
As we mentioned before, tandoori cooking involves skewering marinaded meats and vegetables and inserting them vertically into the opening at the top of the tandoor oven. It's an extremely simple technique: Once the skewers are in place, all that's needed from the chef is patience as the meal cooks on its own. Because tandoors are so powerfully heated, most meals take less than 20 minutes to cook through.
The biggest struggle to overcome when using a tandoor is the initial shock from the heat at its opening. For those unfamiliar with the super-heated style of cooking, it can take some getting used to at first. Just remember to be mindful and keep flammable materials a safe distance away from the oven's exterior. You can also use oven-safe mitts to reduce the intensity if your hands are particularly sensitive to the heat.
Hōmdoor for Your Tandoori Cooking Needs!
Now that you know all about tandoori cooking, you're ready to use a Hōmdoor oven. At Hōmdoor, each of our innovative tandoors are specially crafted from U.S.-sourced clay in Ohio. We prioritized ease-of-use and durability in our design, making our tandoors the perfect outdoor cooking solution for virtually any skill level. Stock up on everything you need to start your tandoori cooking journey by shopping our tandoors and cooking accessories today!